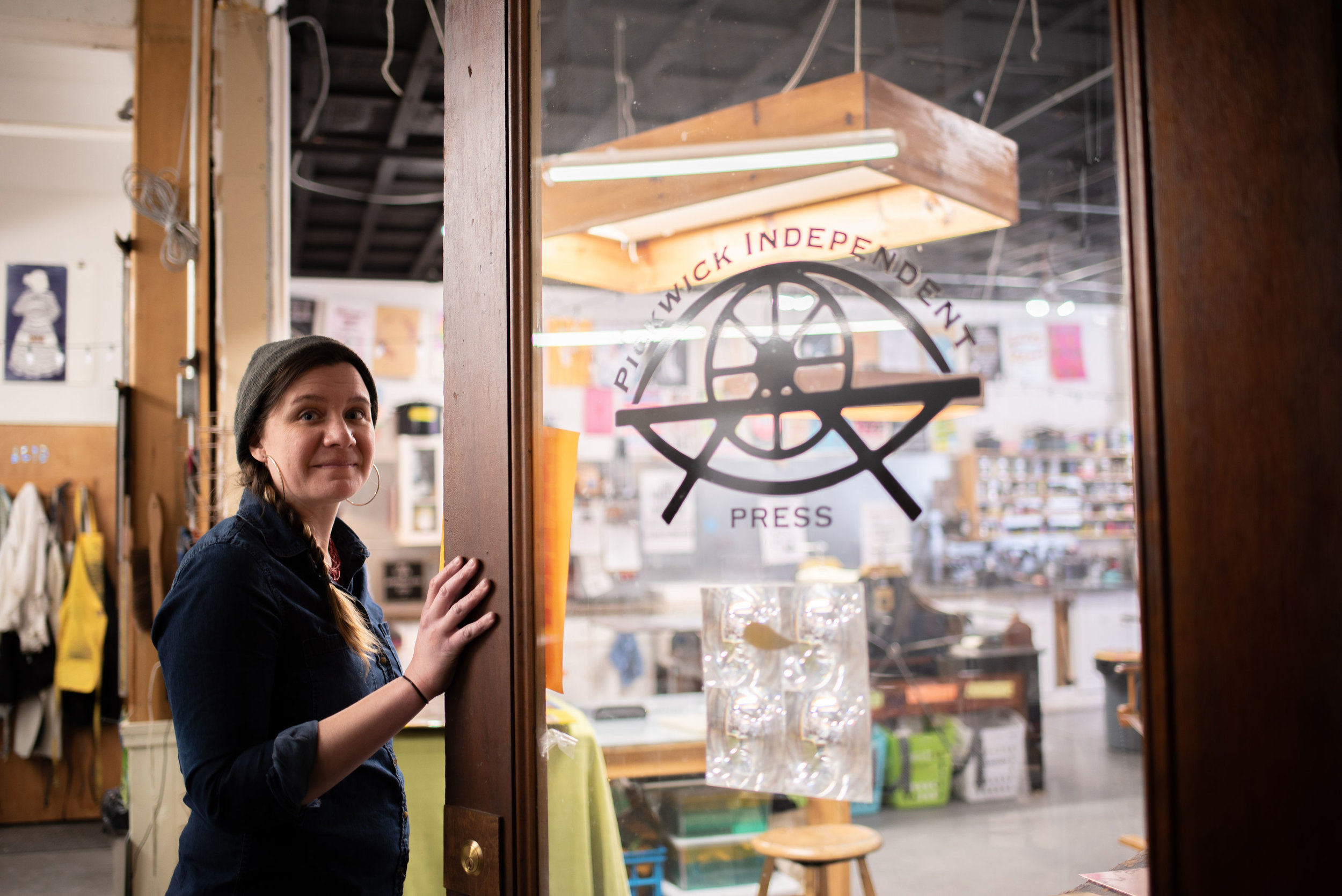 "As a small non-profit, we had a distinctly positive experience working with Nicole."
Rev. Tamara Torres McGovern, ARISE Portland
Why work with emprints?
Good design tells a compelling story. I believe that there are many social justice non-profits in Maine and beyond doing high quality work who deserve to have their story told in a way that brings more people into alignment with their mission. My goal and dream is to help movement organizations with the design projects that they often don't have the time to focus on, because they are busy doing other aspects of the work. I know the impact of having a beautifully designed annual report or fundraising appeal or infographic—not only for an organization's constituents, but for their staff as well: good design can bring a program to life and encourage people to recommit to the work.
I have an eighteen year history of working in non-profits as a staff member and a director. I also have a deep commitment to social justice. I've worked in the fields of violence prevention, anti-bias education, and youth leadership & organizing. I also have extensive experience with workshop facilitation, grantwriting, and development. I know what non-profits are up against: the deadlines, the tight funding, the intense pace. That's why I commit to being up front about cost, timelines, and output from the beginning, so that there are no surprises, and organizations can make fully informed choices about the work they choose to do with me. I use a sliding scale for my flat fees, and my hourly rate is $50/hour.
I can do digital design for print projects like annual reports, appeal letters, fliers, infographics, curricula, social media imagery, research reports, and more. If you can dream it up, I can help with the design!
Have a project you're thinking about, want to get a quote, or talk through an idea?
You can contact me through this site or email me directly at sendnicoleemwords (at) gmail (dot) com.
You can also download our brochure (which has the same info as this page) to see what a difference design can make!
Thank you for the work that you do, and I look forward to talking with you!
Hear from some of our clients…
"As a small non-profit, we had a distinctly positive experience working with Nicole. She was curious, flexible, responsive and professional throughout the design process...even when we changed direction several times. In many ways, this ended up being a process of self discovery for our organization. Nicole listened to the many voices and perspectives at the table, reading between the lines to help us discover new possibilities. Our final logo is both nothing we would have imagined and just right for who we are." —Rev. Tamara Torres McGovern, Arise Portland
"Nicole's unique range of expertise in designing programs and products has been a tremendous resource for Maine Boys to Men. During a six-month period, Nicole consolidated years of materials, curriculums, and facilitator experiences into an exceptional set of training materials to support our new train the trainer program. Her investment of time, expertise, and passion will fuel inspiration throughout Maine and beyond, driving social change for generations to come." —Ryan Tardiff, Maine Boys to Men